Five tips to monitor your microservices
Microservice-based architectures, Docker, and container orchestrations platforms have led to the building of resilient production systems. However, this rise has also instigated a need for better visibility among engineering and operations teams. Join our webinar to learn how Site24x7 can help monitor containerized workloads, Kubernetes clusters, and debug distributed applications.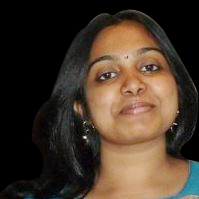 Mathangi Kumar
Product Marketer
Duration: 30 mins, English
Register
Guidelines for domain owners to guard brand reputation
"How to secure a Website" is one of the most searched terms by webmasters worldwide. This shows why protecting web assets and ensuring trust are critical for the success of any business. Join us as we discuss the various types of risks that a website faces, and how Site24x7's website security monitoring capabilities can help in identifying these risks and protect your users.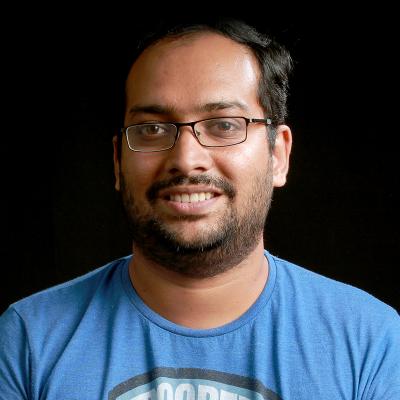 Rohit Sreekumar Menon
Marketing Analyst
Duration: 30 mins, English
Register
December 01
Duration: 30 mins, English
Troubleshooting end user experience of websites
Our product experts will conduct a hands-on workshop on the following topics
Setup: Record transactions using our Chrome extension. Paste JavaScript snippet into a web page to collect real user data.
Monitor: Configure thresholds for each transaction step, average response time, Apdex score, and more.
Analyze: Waterfall analysis chart, PageSpeed Insights, filterable performance charts (RUM), user sessions (RUM), snapshots (RUM), and more.
Troubleshoot: Time consuming Ajax calls and JavaScript errors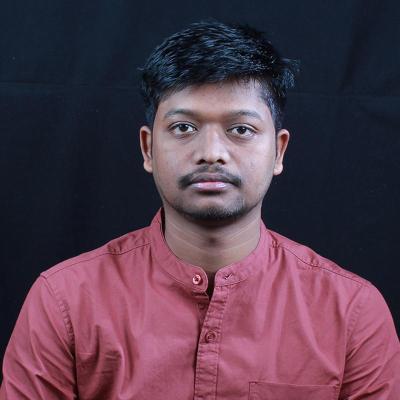 Akash Lakra
Technical Support Engineer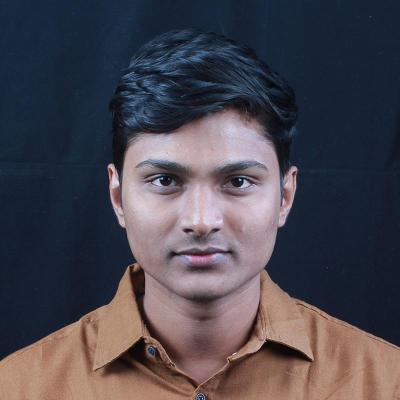 Gowtham R
Technical Support Engineer
Time: 11.00 am AEDT/ 10.00 am GMT/ 10.00 am PST
7 tips to redefine server monitoring
From collecting the right metrics to intelligent alerting and reporting, here are seven tips that'll help you fine-tune your server performance monitoring.
Presented by: Rohit Sreekumar Menon
Ten tips to supercharge your website experience
Provide a superior digital experience to the users visiting your website with these 10 tips.
Presented by: Daniel Paul
3 new features to enhance your website monitoring experience
Augment the end-user experience of your website and keep your brand reputation intact with WebSocket monitoring, Real-time blacklist check monitoring and Brand reputation monitoring.
Presented by: Rohit Sreekumar Menon
The impact of APM tools on a DevOps journey
In this webinar, you'll learn the state of DevOps in the present day scenario, and the importance of monitoring the journey with APM tools.
Presented by: Rohit Sreekumar Menon
Monitor the big data technology and unveil the intricacies of Hadoop clusters
In this webinar, you'll be introduced to the usage of Hadoop and the metrics that need to be monitored with it so you can work hassle-free with large datasets.
Presented by: Rohit Sreekumar Menon
Improve Mean Time to Resolve a ticket with Site24x7 IT Automation integration with SDP
Manually resolving issues and responding to tickets in your help desk is both tedious and time-consuming. Learn how you can reduce the MTTR with Automation tools in Site24x7 and our integration with Service Desk Plus.
Presented by: Rohit Sreekumar Menon
Monitoring the infrastructure that supports remote work with Site24x7
When organizations think about improving the productivity of their distributed workforce, they often talk about collaboration and communication tools without paying much attention to the infrastructure that makes WFH possible. This webinar shows how Site24x7's infrastructure and network monitoring capabilities can help improve the WFH experience.
Presented by: Divyasree
Three pillars of observability
In this webinar, learn about the three pillars of observability and how they help DevOps teams seamlessly carry out IT operations.
Presented by: Rajalakshmi
Reduce calls to helpdesk using Status Pages
Any outage- big or small can trigger a deluge of support tickets. In times like these, you need a go-to channel to keep your customers in the loop and let them know what you are doing towards a fix. This webinar shows how our hosted status pages product StatusIQ can help.
Presented by: Rohit Sreekumar Menon
Five cloud cost management strategies that work
Your cloud cost management strategy should do more than just eliminating inefficient spending. In this webinar we tell you how you can benefit with a cloud cost management tool.
Presented by: Divyasree
Continuous full-stack end-to-end Azure monitoring
In this webinar, we discuss end-to-end performance monitoring for all your Azure resources, setting up alerts, and analyzing trends with customizable dashboards.
Presented by: Rohit Sreekumar Menon
Why monitoring your multi-cloud infrastructure is mandatory
Resources hosted in the public clouds like AWS, Azure and GCP need round the clock monitoring to ensure the continued availability of resources. With workloads constantly being shifted to the cloud, here are the benefits that come with monitoring them.
Presented by: Divyasree